doing our part since 1999
21 years of a success story
Changing Lives, Saving Forests
This year, Iracambi celebrates our twenty first birthday! And we'd love to share some of our success stories with you.
Come with us on a time machine and see what Iracambi and the local community have achieved over the past twenty years to make the world a better place! It all started in 1987 when the Le Breton family, then living in Recife, came by car to visit Minas Gerais and bought an abandoned farm in the Graminha valley.
Remember the story of the hummingbird doing her part?
So, like the hummingbird we too have doing our part. For twenty one years. And we're heading into our third decade with renewed energy, using all the tools at our disposal, fighting to protect the magnificent Atlantic Forest and its amazing biodiversity for future generations to enjoy.
Please take a moment to look at what we've achieved in twenty years.
500 hectares of forests under permanent protection.
4,500 hectares of Environmental Protection Areas established.
150,000 native species trees raised in our forest nursery and planted.
600 farm families passed through our training programs.
2,000 researchers, students and volunteers from 71 countries welcomed to share their skills with Iracambi.
150,000 people impacted in the nine counties bordering the State Park.
Today, Iracambi remains firm and strong under new leadership. Enthusiastic. Excited. Confident.
Arrival
Robin and Binka make a six-month overland trip from Washington DC to Iracambi, settle in and begin the work of building up a sustainable forest farm.
Forestry
Pastures are cleared, the first native species trees are planted, along with the first eucalyptus forest, and the dairy herd is expanded and improved.
Can Do County
Iracambi founders are active in the process of helping establish a new county in Rosário da Limeira. This results in funding for infrastructure and a new feeling of "can do" among local citizens.
A Park Is Born
Rosário da Limeira becomes an independent county. The Serra do Brigadeiro State Park is established, Iracambi founders are invited onto the board and the NGO remains there to this day.
Conservation and Research NGO
After a visit from Partners of the Americas, Iracambi NGO is born, based in the Research Center. Its goals are to better understand why forests degrade, and research and implement best practice techniques of restoration and land management.
Big Firsts
Iracambi launches the first website, clears the first forest trails, and sets up programs of environmental education, medicinal plants and community mapping. All of this is powered by the brains and muscle power of volunteers, Brazilian and international.
More Firsts
Work begins on fauna and flora inventories. A Canadian volunteer designs and builds the classroom/lab, and pro bono lawyers in Washington DC set up the 501c3 US registered non-profit.
State Policy
Iracambi gets a (very expensive) satellite internet connection. Work begins on establishing Environmental Protection Areas, the forest nursery is officially opened, Iracambi is elected to the State Environmental Policy Council, and becomes a finalist for the $1,000,000 Alcan Sustainability Award.
Cabins
Thanks to a volunteer architect and a team from New Mexico, the five cabins are built, providing accommodation for twenty-eight. Our highly popular weekly radio program keeps the community informed on environmental affairs, and there's a constant stream of volunteers. Check out our reforestation success!
Public Hearing
First rumors of bauxite mining surface, and the first public hearing is held. The dining hall is built, and our first funded program – Iracambi Medicinal Plants - collects data on wild harvesting of medicinal plants. Iracambi becomes an OSCIP (higher ranking type of NGO.)
Community Tourism
The Community Training project is set up with funding from the Inter American Foundation, we start producing soaps, shampoos and lotions with local community members, and partner with a community tourism project funded by the Ministry of Tourism.
Seminars
In partnership with the Agricultural Extension Agency, Iracambi organizes the first Payment for Environmental Services Seminar of the Serra do Brigadeiro Development Territory, as well as a seminar on ecological coffee production. Environmental education is going great guns!
Birthday
Iracambi completes the community tourism project with the Ministry of Tourism, and we celebrate our tenth birthday with a big barbecue. Look at our forest nursery!
Earth Day
This is the year of the seminar: coffee, medicinal plants and community tourism. We create a network of private reserves, and host community members on an ecological hike to celebrate Earth Day.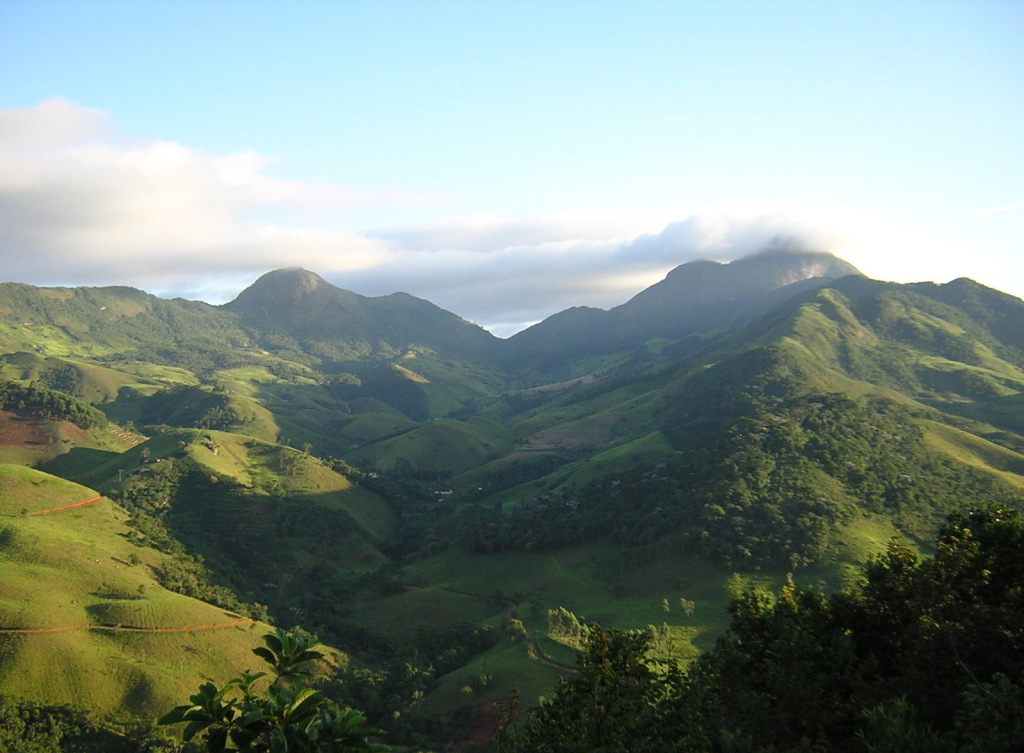 Forest Corridors
Thanks to funding from IUCN-Netherlands we are able to purchase a patch of degraded forest which becomes the Pico da Graminha Forest Reserve. We start work on forest restoration and create a management plan for the reserve.
Citizen Science
With funding from online platform Global Giving, we are able to launch our education program Junior Scientists@Iracambi. Thanks to a generous donation from a British student, work starts on the Mountain House on the Pico da Graminha Reserve.
Birds and 100K Strong
The Iracambi bird list is rapidly growing, and now totals 260 species including several rare sightings. After an online funding campaign, we are able to buy the IraKombi van for student transportation, just in time for our 100K Strong in the Americas student exchange program, funded by the US Department of State.
Forests 4 Water
The "Forests 4 Water" program is established, (funded by Brazil Foundation,) we complete forest restoration on the Pico da Graminha Reserve and celebrate becoming the Grand Winner of the Peer Awards for Excellence in London.
New Center
With an eye to the future, we create an executive committee to start transitioning the leadership to a newly expanded team. The Research Center is restored with a new roof, new wiring, a new paint job and the installation of solar panels.
Radios
Work continues on the transition with invaluable help from our international mentors, thanks to a generous donation of radio equipment we are able to upgrade the internet, and a highly successful Halloween Benefit is held in Rio de Janeiro. Water monitoring becomes increasingly important.
Agroecology
With the arrival of our new project coordinator we experiment with a model agroecology plot, and make plans to revive our program of medicinal plants. Iracambi joins a network of groups nationwide that are inventorying medicinal plants, headed by renowned research center Fiocruz. Agroecology. Forest monitoring continues in the rain.
Outreach
Our team is strengthened by the arrival of a new volunteer coordinator, and preparations are completed for outreach efforts to the local business community for financial support. We are already working with an international sponsor.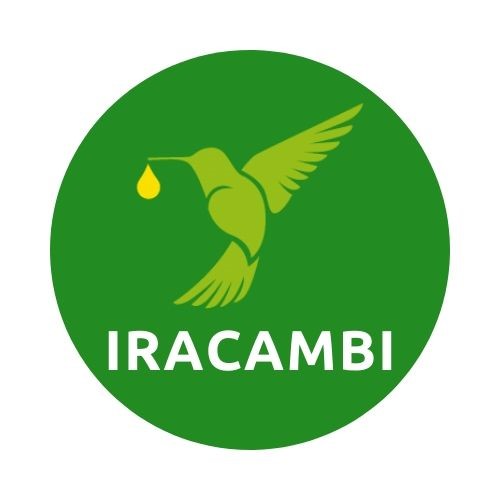 Onwards
Iracambi starts the new decade with a brand new board and a great team. We've now hosted 2000 volunteers and researchers from 71 countries, our students are doing amazing things across the world, and we can't wait to see what the next decade will bring us!
come and volunteer with us
Your business, our energy, together we can make a difference.