Saving forests, changing lives
Volunteering with Iracambi is a fantastic way of making a real difference in the local community. Few organizations can offer you the opportunity to participate in such a broad variety of conservation programs, events and activities. All against the beautiful back drop of the Atlantic Rainforest!
We'll match your skills and experience to one of our exciting programs. You'll meet like-minded people from around the world, experience everything the rainforest has to offer and make a lasting impact. So, what are you waiting for? Join us today!
Interested in online volunteering? Please contact us for current openings!​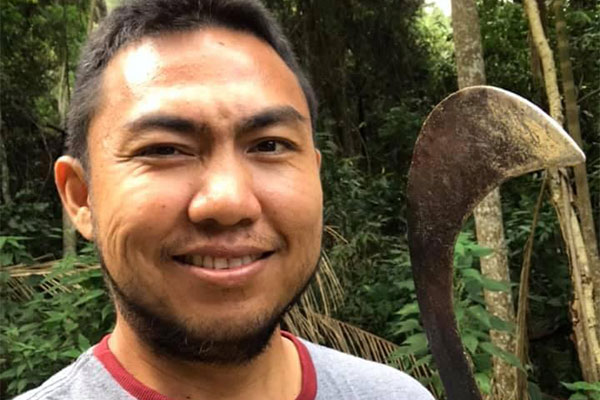 My stay here made me realize that if there's one thing better than teaching it's volunteering at Iracambi
Download our information pack for everything you need to know about life at the Iracambi Research and Conservation Center, including tips on visas, what to pack, and how to spend your free time!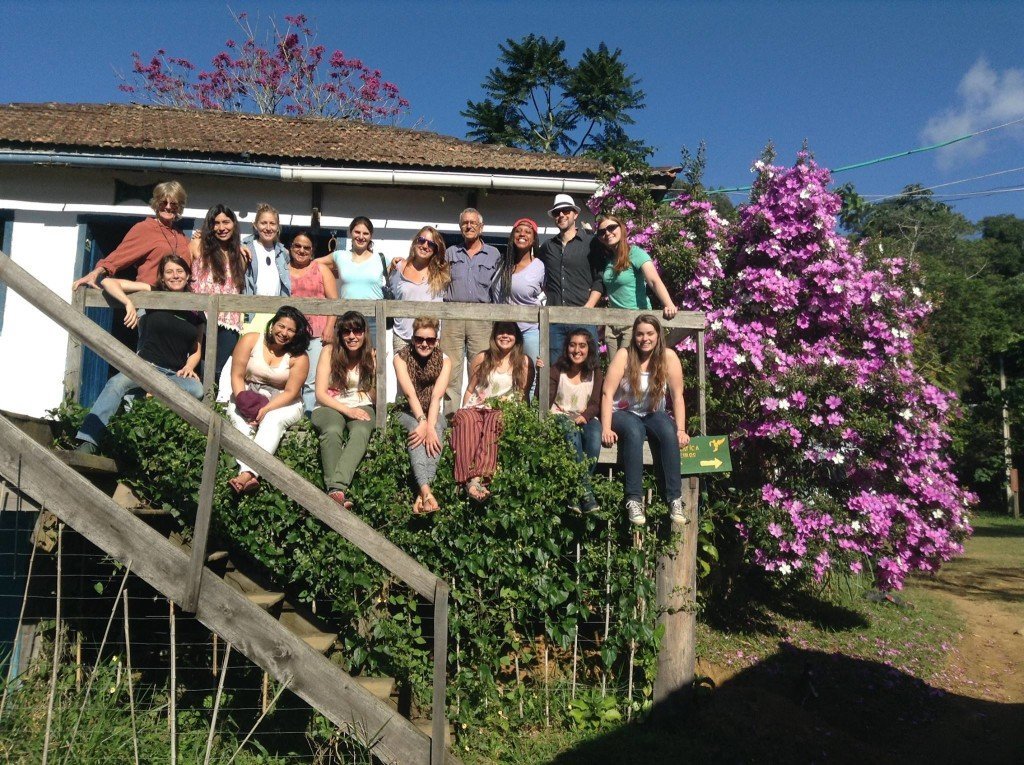 Become part of our global community
how can you get involved?
And celebrating each new forest!  
Trading stories, experiences and games from your country with local schoolkids.
Attending local festivals, demonstrations, workshops and community events.
Working with school groups visiting the Iracambi forests as part of the educational program.
Reforestation - Forests 4 Water
First visits: Select participating farms of the project, photograph areas for reforestation, data collection for GIS, photograph the property, and voice record any data if necessary
Water sampling: Water sampling of water springs from participating farmers to measure water quality and impact of reforestation
Seedling selection: Separate seedlings in the nursery, using data of farm visits and GIS
Mapping the areas for planting: Verify the data points on the GIS and figure out best logistics for delivery of seedlings to be planted
Assistance with Planting: Pre-Planting-Preparation – which includes digging holes and adding organic potting mixture, Photograph registration of the process
Seedling delivery: Delivery and planting of the seedlings. Photographic /video registration.
Nursery: Assist in making seedlings: filling bags, organizing seedlings by category, assisting in seed collection etc.
Nursery (data storage): Create herbaria – physical and digital. Organize and manage the seed bank.
Monitoring and maintaining trails and fences: Check on the condition of the trails in the reserve, (fallen trees or any other conditions that can make it difficult to use the trails). Check the fences around the trails (cows love to eat seedlings!), nursery and other areas to avoid any damage by cattle.
Monitoring of previous plantings: Monitoring of previous plantings, height, DAP, mortality, ant attack etc.
Planting: Tree planting!
School visits: Trade stories, experiences and games from your country with local schoolkids and youth
Participating in community events: During school vacations participate in local community events connected with culture, art and environment
Assisting in Environmental Education: Assist with school groups visiting the Iracambi forests as part of the educational program
Ethnobotanical studies: Visit and interview local community members to learn about the uses of medicinal plants
Audiovisual registering: Videos and recordings of these interviews
Plant identification: Assist project coordinator in identifying medicinal plants with potential medicinal or cosmetic uses. Photographing plant species.
Making phytotherapeutic products and phytocosmetics: Learn how to make soaps, creams, infusions, essential oils, etc
Creating and maintaining the medicinal plants garden: Maintenance and planting of the medicinal plant garden, which includes pest control, seed collection, planting, soil preparation
Marketing and Fundraising
Creating content: Create content and videos about your experiences at Iracambi to post on your FB and blog, linking to the Iracambi pages
Posting on social media: Posting directly on Iracambi social media
Small donation campaigns: Organize and mobile mini donation campaigns for specific projects, inviting friends and family to join in
Graphic design: Create visual content for campaigns, and publicity documents
Non profit management: Learn about specific areas of admin, fundraising and non profit administration on the GlobalGiving site – gives you useful experience and raises the position of Iracambi on their site!
Assistance with fund raising: Researching writing and submitting funding proposal for Iracambi! Please share them with us first!
Audiovisual content for social media, site, etc: Take photos and shoot videos for Iracambi media
Most frequent questions and answers
You can also find us on
these trusted partner platforms